About Top 10 Best Turmeric Dog Treats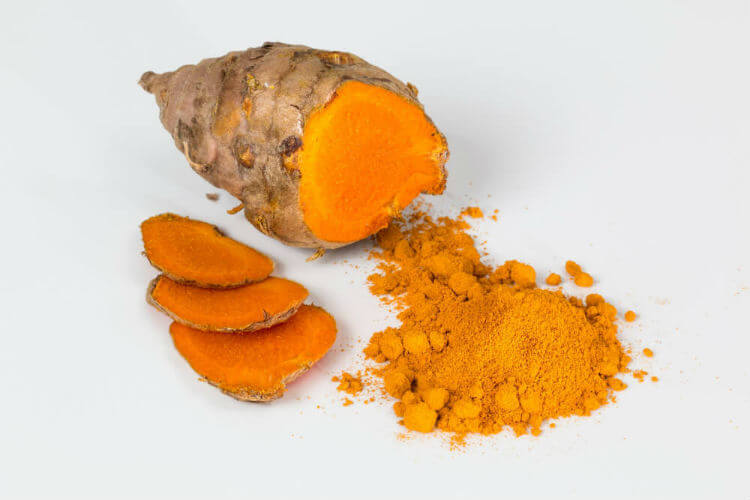 Most pet parents want to provide their animals with only the best care. Proper diet and nutrition are important considerations for any responsible pet owner. People looking for alternate ways to nurture their doggos might have come across turmeric/curcumin in their research. But what are they exactly and why does everyone seem to love them so much?
Turmeric is a plant from the ginger family. Its roots are often used for various purposes, including for consumption. In a powdered form, it usually has a yellow-orange color. Many countries in Asia add it as an ingredient in cooking, creating an array of delicious dishes. But it's not just people that can enjoy this plant. Dogs can eat turmeric, too, along with one of its derivatives, curcumin.
Turmeric Health Benefits
Okay, so Fido can safely eat this root. But what are the health benefits of this flowering plant for man's best friend? Well, some research suggests that there are a lot of benefits to consuming this root. Some of these benefits include:
It might have anti-inflammation properties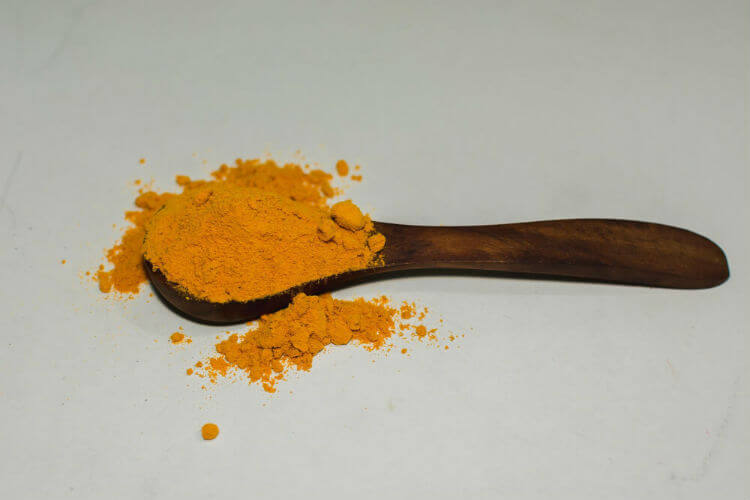 That's right: Some research has linked curcumin to anti-inflammatory processes. In other words, certain research suggests that curcumin consumption may lead to anti-inflammatory activity[1]. Doggos with arthritis or other kinds of hip & joint pain therefore might find relief with this root. This can help arthritic fur babies feel their best because they can move around during their daily doggy activities in a much more comfortable manner.
Chronic inflammation can cause not just long-term discomfort, but may also help lead to some other, far more serious, medical complications and conditions. These conditions can include diabetes, among others.[1] While this root extract might be one treatment choice many turn to, others have looked into different types of snacks for diabetic pooches.
Again, within moderate amounts, canines can eat this root and its extract safely (excluding allergies). This makes it one option that many pet parents have turned to in order to provide their fur babies relief from inflammation. Owners should not give their pets anti-inflammation medications designed for human use. Ibuprofen, for example, is a huge no-no for doggos and puppers. While people can take this medication and be just fine, Fido will experience some serious negative effects. These complications can include diarrhea and vomiting.
Turmeric/curcumin might be better for Fido not only because it isn't toxic for him like ibuprofen. It also might just be more effective at combatting inflammation anyway. Other research suggests that curcumin-extract can be just as effective at reducing inflammation as ibuprofen[2]. A 2014 study compared Curcuma domestica extracts to ibuprofen in its treatment of osteoarthritis of the knee in humans. Both the extract and ibuprofen had similar treatment success rates. The group taking the extract, however, actually reported fewer gastrointestinal issues than the ibuprofen group did.
It's reported to have cancer-fighting properties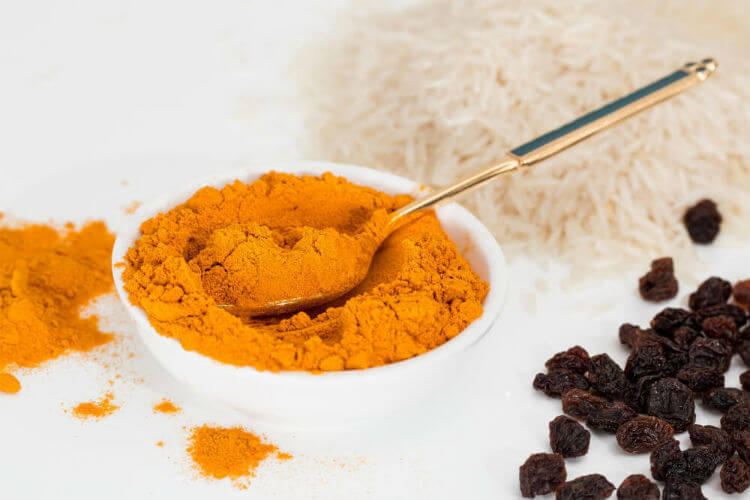 It's not just arthritic doggos that might enjoy some benefits from taking supplements with this root. Curcumin-extract, along with proper diet and exercise, might also help pets in the long term have a lower risk of developing certain types of cancer. Plenty of older canines will be diagnosed with some form of cancer. Curcumin's potential anti-cancer properties have therefore made some pet parents turn to turmeric- or curcumin-extract products for their beloved fur baby.
Some research published in 2015 suggests that curcumin's anti-inflammatory and anti-oxidative activities make it potentially useful in helping to partly prevent and treat patients of certain types of cancer[1]. While this study is not conclusive, it is by far not the only one that suggests this root extract may have the potential for either helping prevent or partly treat different types of cancer.
Types of Curcumin/Turmeric Dog Treats
There are many great varieties of turmeric/curcumin canine goodies that are available for purchase on the market in 2018. Those interested in giving turmeric/curcumin to their canine can choose from a wide selection of options, including:
Standard snacks and supplemental chews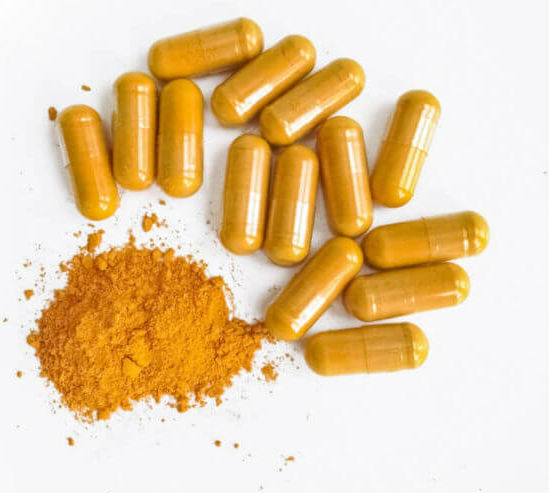 These are simply products that incorporate turmeric/curcumin into their recipe. They're often chewy and small, making them easy morsels for pets to consume. They may also come in fun flavors, such as maple bacon. These flavors can make these recipes tastier or more palatable. This way, pet parents may be able to get even the pickiest eaters to enjoy these chews.
Paste or liquid options
The other common way dogs may consume this root is through a paste or liquid form. Pastes make it easier to ingest this plant or any of its extracts since consumption of the powder alone leads to less absorption. Water is something companies will often add to turmeric/curcumin in their products. However, it's also common for manufacturers to make this type of paste with some type of oil, such as coconut or even hemp oil. Those might seem like odd ingredients to throw into a product recipe for Fido, but there is some reasoning behind why manufacturers include them.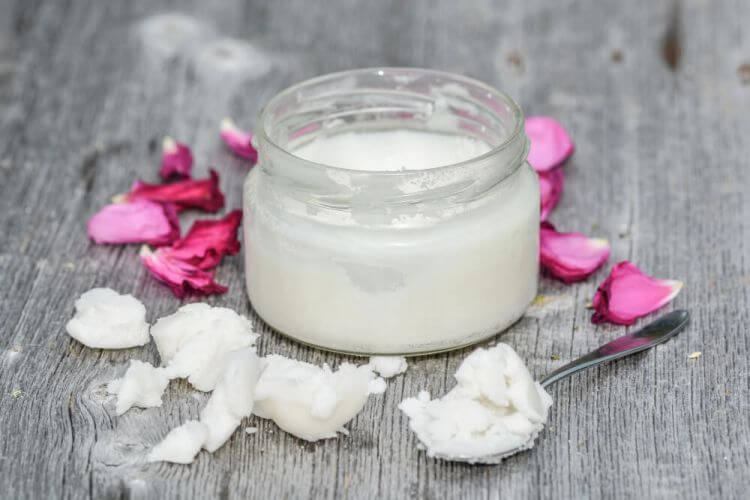 Oil made from coconuts in small amounts may be safe for dogs to consume, according to the American Kennel Club (AKC)[3]. Products with this ingredient may help a pooch have healthier or shinier skin & coat. It might even aid canines with arthritis issues as well [3]! Although, pet parents should know that consuming too much of it can cause digestive problems and other issues for their beloved fur baby.
People might be alarmed when they see the terms hemp oil or CBD dog treats (CBD meaning cannabidiol) listed in a product's recipe label. To be sure, it's always good to exercise caution when looking into new dog food products or supplements to a doggy diet. What do these terms actually mean? THC is the ingredient that will create what is known as a high. Animals should not be given food that contains THC. Hemp oil and CBD products typically contain miniscule amounts of THC or none at all. It's important for people to make sure that hemp and CBD products are legal in their area before purchasing any.
Homemade Options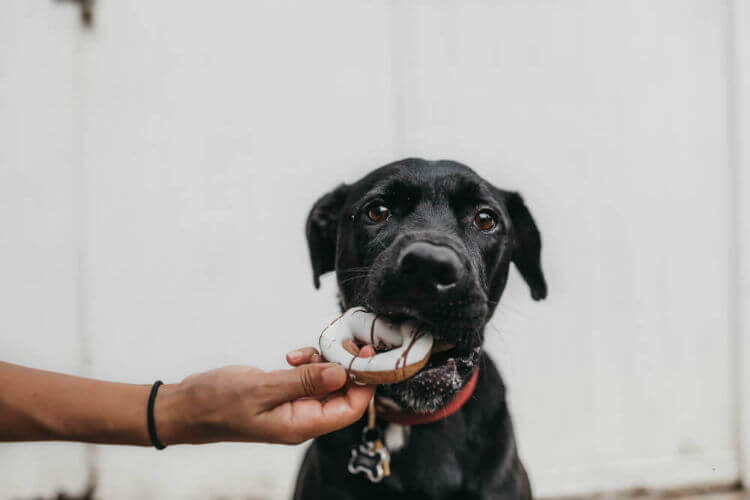 Pet parents may shop around and find nothing on the current market to their liking. That's okay! Those who enjoy making goodies at home have options here, too; owners can create their own homemade dog treats with turmeric. Turmeric dog biscuits can be made in the comfort of a personal kitchen using either a powdered form of the plant, an extract like curcumin, or even a turmeric golden paste that dogs will have an easier time digesting and absorbing.
A quick search through popular social media platforms like Facebook, Instagram, or Pinterest can turn up plenty of make-at-home golden paste recipes. Many of these paste recipes combine water (about 1 cup worth of water), some type of turmeric-based powder, black pepper, and coconut oil. Owners should note that these last two ingredients, black pepper especially, can cause digestive issues or other problems for Fido, especially if taken in large amounts. Pet parents should always contact a veterinarian about specific dietary needs and food concerns before feeding a pet something new, especially if made from a household recipe.
Internet searches can also turn up quality dog treat recipes that may include turmeric- or curcumin-based ingredients. Most often, a dog biscuit recipe will be short and simple to follow. Many a recipe require no more than a baking sheet to bake with and a few simple ingredients that are thrown together after taking time to preheat the oven. Peanut butter and gluten free options are particularly popular right now. When making a homemade dog treat recipe that uses peanut butter ingredients, pet parents should check that it should be free of xylitol. According to authorities, this sweetener can be lethal for dogs.
Considerations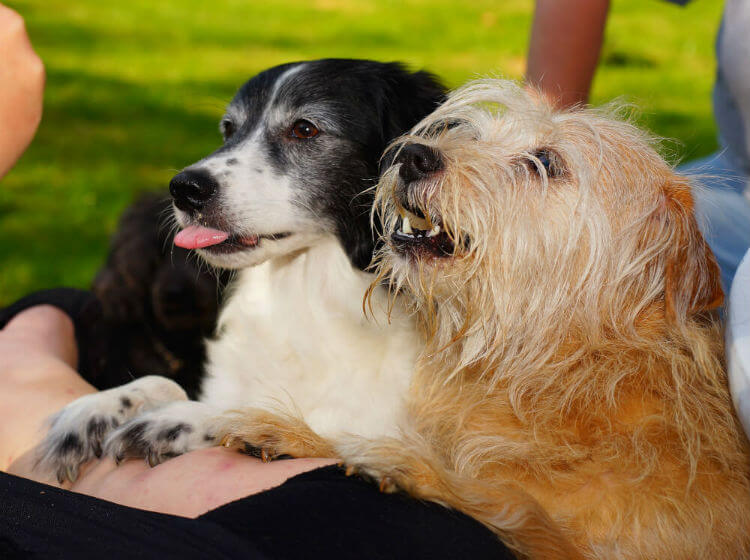 It might like these kinds of dog treats are perfect. But like anything else, not every snack will work for every animal. Moreover, doggos must consume turmeric in moderation. Dogs Naturally Magazine states that a recommended dose is "15 to 20 mg per pound of body weight per day, or more simply put, 1/8 to 1/4 tsp per day for every 10 lbs in weight." Products also usually have a chart that lists recommended daily intake based on a dog's size and age.
As with any homemade treat, those making their own doggy goodies should be sure that what they add to their pet's snacks are actually safe for their consumption. Storage is also important: a home-baked dog biscuit is good to store in an airtight container or specially designed dog treat jar. This can help reduce chances of mold growing on the food (as well as prevent a sneaky pet from swiping unattended dog biscuits).
Final Thoughts
There's a lot to consider when bringing a dog into a new household. Diet, exercise, and medical care are all important factors pet parents need to juggle so that their fur babies have the best possible life. When it comes to rewarding Fido with a snack that's both tasty and healthy, some people turn to goodies made with turmeric/curcumin. While no dog treat is perfect, there is plenty of research that suggests these extracts can have potential benefits, including anti-inflammatory properties. This may help arthritic pooches as well as potentially help fight cancer in the long term. With a variety of snacks and flavors available—including plenty a free recipe online—there are plenty of possibilities when it comes to treating man's best friend.
Disclaimer: This article should not replace the advice of a veterinarian. Owners should always exercise caution when feeding their pet new food products and contact a licensed professional about any questions or concerns before starting their animal on a new diet. This article should not suggest that research as of 2018 has conclusively proven all of the proposed potential medical benefits of turmeric/curcumin consumption in humans or animals.