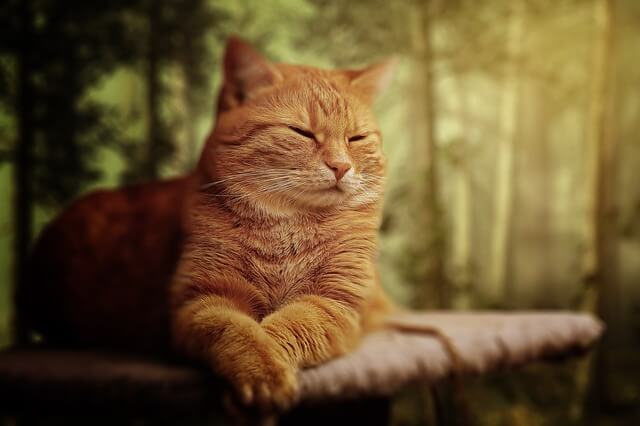 Like people, cats will need proper diets to support themselves throughout the various stages of life. Just as kittens require specialized foods to support their growing bodies, so too do senior cats require diets tailored to their unique health needs.
See also:
Ingredients to Look for in Senior Cat Food Products
Not all geriatric, or older, felines have the same health needs; this fact means that owners will need to work with their veterinarians to create individualized feeding routines for their older kitties. The best cat food is what a pet will actually eat and derive nutrition from, after all. There are, however, a few general things that pet parents can look out for when they shop senior cat food products:
Immune System Support. Older cats are at an increased risk for contracting diseases or succumbing to infections, according to the VCA. One way to help a cat fight off infection is to provide her with proper nutrition. Many senior cat food products will contain antioxidants and vitamins to help boost weakening immune systems. These products often commonly contain Vitamin E and Omega-6 Fatty Acids. These two items can also help cats maintain healthy skin and shiny coats.
Quality Flavors. As cats age, they might eat less if their sense of smell weakens, according to the VCA. As such, food with a stronger smell or more palatable taste might encourage an older feline to eat. Some stronger smelling foods are often derived from fish, like tuna or salmon. Additionally, many cats really enjoy the smell and taste of chicken and turkey. They are also typically easier on cats' digestive systems.
Meat-based Protein. Cats are obligate carnivores. This simply means that they eat primarily meat-based protein. Some products will be full of low-quality plant-based fillers, and cats will not derive much nutrition from these meals. As such, many cat-lovers are turning to grain-free items to care for their fur baby.
Whether the item is grain-free or otherwise, meat-based ingredients should be high up on the ingredients list. Owners should check that these items are primarily not by-products, which are often of lower quality and nutrition. Although individual animals' needs will vary, the VCA recommends moderate restriction of protein in older felines' diets.
Other Considerations
Besides the ingredients and nutritional values of certain products, pet parents also should consider the following factors when selecting the best food for a senior cat:
Ability to Chew. Some geriatric cats have a harder time chewing than others. So, blended, wet, or semi-moist products might be easier for an older kitty to consume.
Water Intake. Older cats may be at an increased risk of dehydration, according to the VCA. Wet cat food is naturally higher in water content than dry food. As such, wet food may help cats stay better hydrated than dry varieties. Either way, owners must ensure that their pets have access to fresh water at all times.
Caloric Needs of the Individual Animal. No two animals are the same! Some older cats might lose weight or muscle mass. Other older animals might gain weight due to decreased activity levels, among other factors. Pet parents need to take the current activity level and weight of their fur baby into consideration when picking out foods.
Final Thoughts
Fur babies are highly dependent on their owners for proper pet care. Cat-lovers should always consult a veterinarian before starting a pet on any new feeding routine. Cats with special dietary needs or health concerns, like senior cats, would especially benefit from professional veterinary advice.