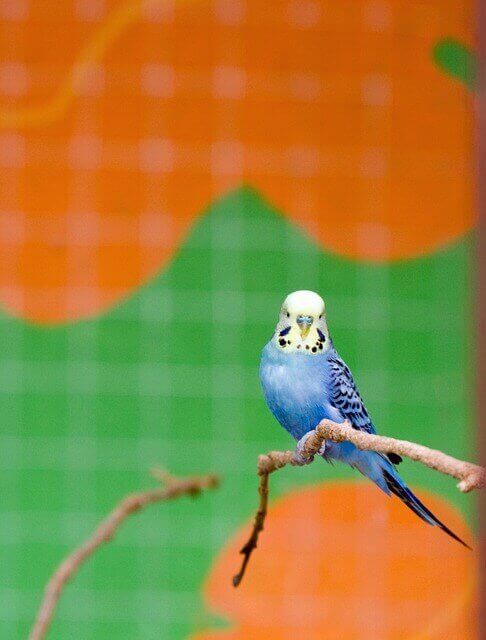 Bird owners have a responsibility to provide their pets with the proper space to live and thrive. There's many options on the market, which can make finding the right cage a sometimes overwhelming process. To quickly narrow your options and make the best choice for your beloved pet bird, it's important to follow a few guidelines first.
See also:
What Species Would Benefit from Large Bird Cages?
When choosing an enclosure for your pet, bigger is actually better. Any species will benefit from a large bird cage, even small ones. For your pet's safety and quality of life, it's important to choose the largest cage possible within your price range and space you have available in (or outside) your home.
Sure, a small bird like a finch or canary can be happy in smaller cages, but that doesn't mean they won't appreciate more room. A large bird, though, will definitely be uncomfortable in a small bird cage. A parrot cage, for example, should be larger to accommodate for its occupant's bigger size. An animal's discomfort can lead to bad behavior, such as biting and plucking of feathers.
A specific type of larger enclosure worth considering is a flight bird cage. It is designed to do exactly what the name implies: letting its occupants fly around as they would be able to in the wild. An outdoor aviary might also be considered, if it is within your price range and you have the outside space for it. This large enclosure will allow pets the freedom to fly and bask in the outdoors.
Bird Cage Size Considerations
At a minimum, it's necessary to choose an enclosure that will allow your pet to walk around and fully extend and flap wings. There should also be plenty of space for bird cage accessories, like baths, feeders, waterers, perches, and toys. Make sure to account for lost space due to pet supplies when considering whether your bird will have enough room to do what she needs to do to be happy.
Additional Bar Spacing Concerns
Pet birds are notorious escape artists. How do they escape? Through the bar spacing on their cages! For large birds, it's vital to choose bars that don't provide enough space for them to squeeze through. It's also a concern when cage bars are too small to squeeze through completely, but are juuust wide enough that they can poke their heads through the bars. They can then get stuck, resulting in injury or even death. As such, the spaces between cage bars is definitely something to keep in mind when selecting an enclosure for your pet. The spacing should vary based on species and animal size.
Pet owners should consider cages that have horizontal bars made of stainless steel or another durable material. Not only will strong horizontal bars help keep the birds safely in their cages, but it also provides a means of climbing and exercise that will keep them entertained.
Accessories for Large Bird Cages
To properly care for your large pet bird, you'll need a variety of accessories. Accessories to include in cages are:
Perches
Easy-to-remove and easy-to-clean dishes
Toys that promote stimulation and entertainment
Don't try to cut costs by skimping on supplies. Birds are curious and intelligent animals that needs lots of stimulation. Your pet supplies budget should include the price of these extras.
Final Thoughts
Pet birds make wonderful companions. They can be cuddly, adventurous, and can live for a long time. Adequately housing them is vital to caring for them. Sure, the price might be a little higher to get a larger cage than necessary. But making sure these beloved animals have all the space they need to live long, healthy lives is worth the investment.
If you have any questions or concerns about your pet's specific needs, you should contact your vet or local aviary expert. Among other free resources, this Association of Avian Veterinarians (AAV) online form may be able to help you find a vet in your area.