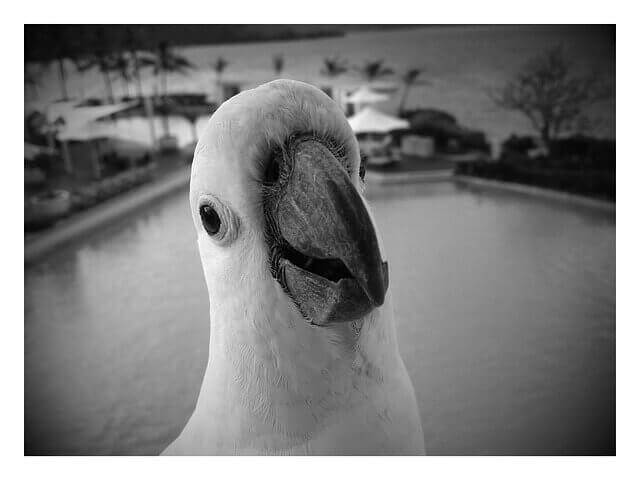 Every owner wants the best for his or her pets, whether they are furry, scaled, or feathered. While cats and dogs remain the most popular fur babies, pet birds are still incredibly common. One trip to the pet shop will confirm just how popular these pets are: bird cages, accessories, and toys can fill up several aisles! However, one of the most important responsibilities for any bird parent is to feed his or her pet a quality diet for optimal avian health.
Finding the best bird food is trickier than it seems; lots of time and research is needed to ensure birdies get proper nutrition. Having a healthy pet, however, is well worth the effort!
Just as owners want to feed themselves only the healthiest foods, so too do they want to do the same for their beloved companions. As such, many people are turning to natural and organic food products in order to care for their pets.
What is Harrison's Bird Food?
Harrison's is globally trusted manufacturer of high-quality foods for birds, which it has been producing since the 1980s. This brand certainly has a lot to offer!
Firstly, Harrison's avian food products have received USDA organic certifications and non-GMO verifications from the Non-GMO Project. Those looking for safe, wholesome ingredients can rest easy here.
Secondly, this brand offers a few options as far as texture and treats go. Products for domestic pets like parrots can come in the form of coarse pellets or finely ground ingredients. Those looking to spoil their pets can also check out the company's selection of treats and what they call their bird bread mix. For outdoor bird enthusiasts, there are a few selections of seed. The company labels these items as part of their "Wild Wings" line of certified organic bird foods for wild birdies.
How to Select Quality Bird Foods
Even after finding a trusted brand, selecting the right food for certain birdies can still be a little confusing. There are a few factors to keep in mind when selecting the best avian feed, and these factors will depend on whether the birds to be fed are pets or outdoor animals.
Domestic Pets
Some important considerations when selecting something for domestic animals include:
Species. Not all types of birds have the same nutritional needs. In fact, what is safe for one species to consume might be nutrition-less or even harmful for another. It is always necessary to research a species' dietary habits and needs before picking them something up at the pet shop.
Age. Just as human babies need to eat differently than adults, so too do juvenile birds require specialized diets distinct from that of older animals.
Size. A small bird will have different needs than a larger one.
Animal-specific Health Concerns. No two animals are exactly alike! Owners should take the health of their bird into consideration. For example, a bird with allergies will require attentive care and a tailored diet.
Wild Birds
Some important considerations when selecting something for wild animals include:
Location. Location is key; different kinds of animals thrive in different places. As such, they will need specialized nutrition to thrive in their home environments. Many seed-eating birdies will enjoy sunflower seeds, for example. Insect-eating varieties, meanwhile, might enjoy suet. Those wanting to feed local bird populations should do some research on species in the area, as well as observe any laws and regulations on feeding wild animals.
Time of Year. Plenty of experts recommend varying food from time to time. Altering bird-feeding habits based on the season and natural resources available to local avian populations is something worth trying.
Final Thoughts
Birdwatching and keeping are rewarding experiences. Nourishing these beautiful animals can be a great way to show appreciation for them.
Harrison's offers certified organic bird food options for those interested in more natural formula or seeds. This company might be a little limited in its selections, not providing the most extensive product offerings on the market. What the brand does offer, however, is good. And it can certainly help round out a healthy avian diet with proper care and attention.
---
Disclaimer: Any specific concerns or questions should be directed to a veterinarian, and this article should not replace the advice of a licensed professional. It is always advisable to speak to a vet before starting an animal out on a new diet routine.