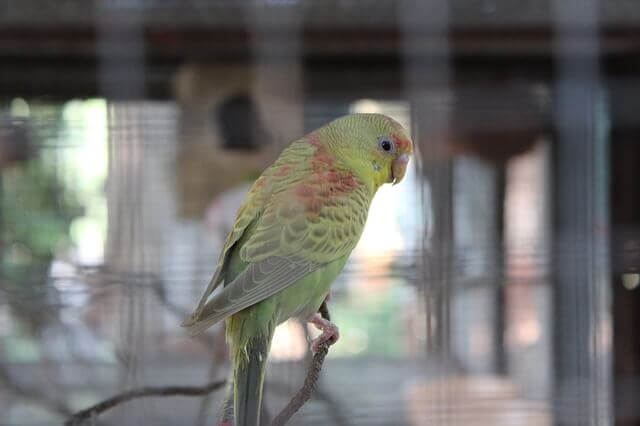 Pet owners looking to give their feathered friends great enclosures should consider flight bird cages. Flight cages give one or more occupants plenty of space to stretch their wings, hop around, and even have a bit of alone time. Not surprisingly, there are many types of these enclosures available. Which one you pick should ultimately depend on your pet's species, the room you have available, and budget.
Check out some helpful information on choosing the best flight cage for your birds below!
---
What Kinds of Birds Would Enjoy a Flight Cage?
Larger species, such as African grey parrots, would obviously relish in the free space this enclosure provides. However, small bird species would also benefit from extra room. Parakeets, finches, canaries, parrotlets, and cockatiels are all pets that would enjoy having more freedom of movement.
Having all this extra play space allows animals the opportunity to get some extra exercise and keep them engaged.
---
How to Decide on a Cage Size
The size of your pet should ultimately determine the size of the enclosure. Also remember that more pets means more space is necessary. All enclosures—even small cages for tinier species—should be large enough that their inhabitants can fully stretch out their wings at the minimum.
Cages Should be Sized by Species
If you've two parakeets, their enclosures should be 30 inches in length, 18 inches in depth, and 18 inches wide. If you own two small canaries or finches, the cages should be at least 24 inches long, 18 inches wide, and 18 inches deep. For parrotlets and cockatiels, the spaces should be at least 24 inches long, 24 inches wide, and 24 inches deep.
Bar Spacing in Cages
The space between bars is another important consideration. You don't want your bird to get her head or legs stuck between cage bars that are incorrectly sized. If this happens, she may panic and try to wiggle free. Some birds have unfortunately died this way. Besides risk of injury, improperly spaced bars might also give animals an escape route. Don't let any of these situations play out in your home!
Per species, cage bars should be roughly:
Parakeets: 1/2" width
Canaries and Finches: 1/4" width
Parrotlets: 1/2" width
Cockatiels: 1/2" to 5/8" width
---
Consider Construction Materials
Stainless steel bird cages are some of the most durable enclosures on the market today. Even better? The material is relatively safe for birdies to chew on (and trust us—pet birds love to chew on things). Stainless steel is not only free of paint that can be chipped off, but it also cannot splinter like wood. As such, this material poses significantly fewer health and safety hazards than enclosures constructed with other materials.
---
Bird Cage Accessories to Furnish your Pet's Space
Once you find an enclosure that's appropriate for your birds, the next step is to get some accessories for their new home.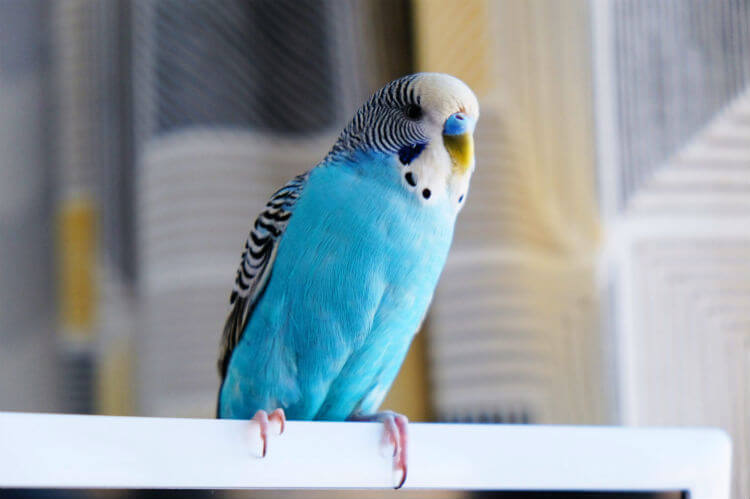 Food and water bowls are two items to start with. If you have more than one bird in your cage, think about getting multiple bowls.
Toys and Perches
Your pet needs to have enrichment. Cages free of toys can make a bird anxious. An anxious birdie is not only unhappy, but she can develop several health complications down the road. Some great accessories to include are:
Perches: These bird toys are great not just for play, but also relaxation. Make sure you select one of appropriate size for your bird's feet. For instance, if you're looking for perches for a canary, you'd select small cylindrical ones rather than large blocky varieties. Small species can develop foot problems from trying to clutch stands that are too large for them.
Swings: Swings are fun accessories to put in cages. Small birds, such as canaries, finches, and parakeets, especially love these toys. They like the movement, and some might even want to take some naps on them.
No matter what accessories you choose, you must check that they are free of harmful chemicals and that they are made of durable materials. They should also be designed specially for your pet's specific species.
Bird Baths
Some birdies like to immerse themselves in water to keep clean. Fortunately, there are bird baths that attach to the sides of cages. (Pro tip: Do not fill up a bath more than halfway. This setup can reduce the amount of excess water getting splashed outside of your pet's enclosure).
---
Final Thoughts
Put your new flight cage in a place where you can observe all of the cute, funny things your birds do as they enjoy their new home and its accessories. While it might take a little more time to shop around the perfect space, your pets will thank you for it.
---
Disclaimers: This article is not a substitute for professional advice. Any comments, questions, or concerns should be directed toward a licensed veterinarian. The Association of Avian Veterinarians (AAV) offers a search tool for finding local vets.