Bird enthusiasts know: birds do some amazing things! Whether it's coordinating an entire flock in flight or performing an elegant mating ritual, these animals truly are awesome to watch. Fortunately, there's an easy way to attract birds so we can easily and safely watch and care for them: by setting out water feeders.
See also: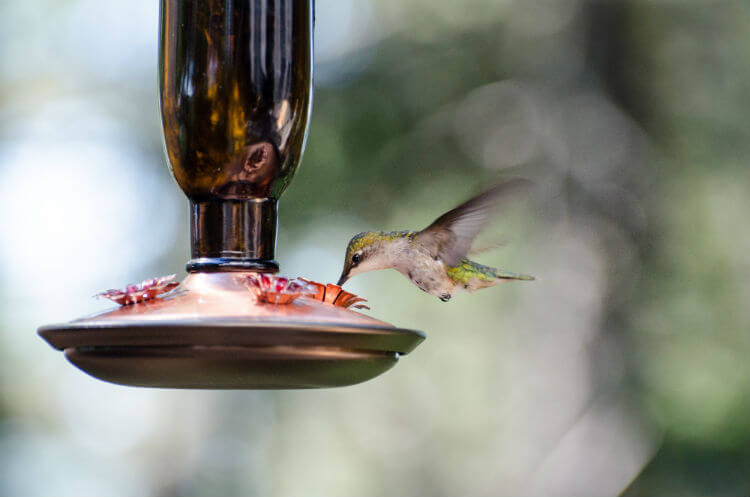 All living things need to eat and drink. Unfortunately for wild birds, getting drinks can be dangerous. Predators often stake out watering holes looking for their next meal. Bird water feeders in safe locations can help wild bird populations thrive in your area. (And authorities like the American Bird Conservancy (ABC) recommend you can also help local avian populations by keeping pet cats indoors as well). If you're a pet owner, then you'll obviously need a clean spot designated for your feathered friend to eat and drink.
What is a Bird Water Feeder?
A bird water feeder is a device the stores a certain amount of water or food. A feeder waterer, as it is sometimes also known, will dispense its contents out into bird-friendly dish(es). The complexity of the feeder depends on the specific brand and product. Usually, but not always, more expensive ones will be more complex. It is possible to create homemade feeders and waterers; however, they may not last as long as professionally built ones.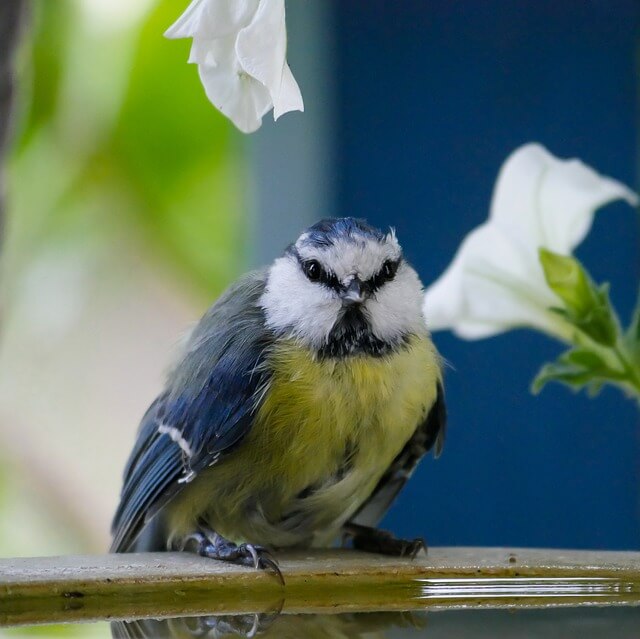 For Outdoor Wild Birds
Outdoor feeders may bring more birds to your backyard than birdseed does, depending on your location. In times of drought, animals will find any place with a reliable source of water attractive. This can make for excellent birdwatching.
There are really two distinct categories of waterers to consider:
The first category is a water feeder. Their design allows for water dispersion into small places so that only drinking is possible (rather than bathing). Usually, these devices consist of a storage unit, a dish divided into small sections, and some form of perch for the thirsty travelers to hold while they drink. Consider the size of the water storage unit when buying. Activity at these feeders will be brief, but plentiful.
The second type is a bird bath. Birdbaths make for stunning birdwatching right from the patio. While they may not seem like waterers, birds still drink from them. Many birdbaths offer the choice of manual or automatic refilling, depending on how much you would like to interact with it. Because animals will bathe and drink from these spaces, it is crucial to regularly clean them and change out the water. Furthermore, consider buying a birdbath and a designated waterer. These steps can help keep visitors healthy.
Feeders are also important to consider. Birdwatchers should also place these in safe yet strategic locations for optimal birdwatching opportunities. Beware, though, that simply hanging feeders from trees makes them easy targets for squirrels. A feeder stand can help keep these pests at bay.
For Indoor Pets
Who could forget about beloved indoor companions? They completely rely upon us to provide them with the nourishment they need. There are several feeder and waterer options to provide for these special pets as well.
A food and water bowl is a simple option. These bowls are typically small and made of stainless steel or durable plastic. If you got this route, make sure that they are not underneath a perch, swing, or something else your birdie likes to climb on. This strategic placement will reduce the chances that droppings will not fall into your pet's drinker or food feeder. Note, however, that pet birds, like wild ones, might try to use a watering dish as a bath. As such, regular cleaning and changing of these bowls' contents is necessary to maintain your pet's health.
In the case of an inside pet bird, a water bottle or feeder is a less messy alternative to a dish of water. Water bottles are particularly nice because they allow for hydration only, meaning your pet cannot splash around in them. Having a feeder or waterer that can clip on an aviary or outside a cage is also easier to fill.
If you do buy this type of feeder, however, also consider buying a bird bath for the cage as well. This way, your pet bird can stay hydrated and clean.
Final Thoughts
A bird water feeder is a wise investment whether you have an indoor pet or a passion for outdoor ones. Using such a device enriches the lives of the birds in your care. In the case of the wild ones, you may even save their lives by putting out a feeder with food and water.