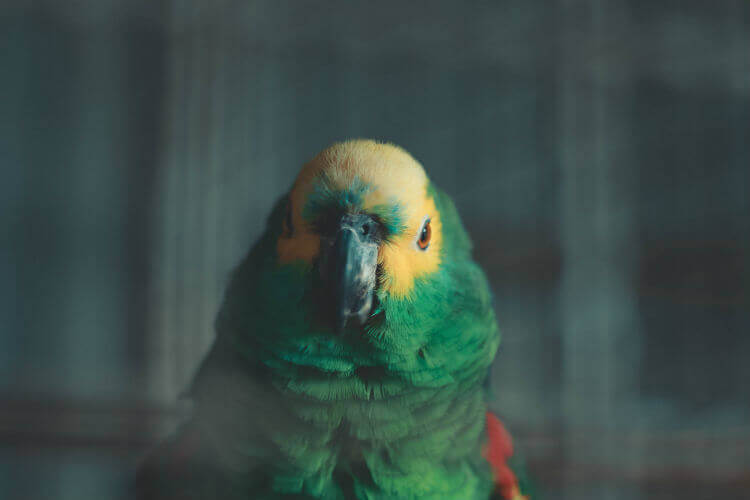 Every pet parent will need to travel with their fur baby at some point, whether it be to the vet or somewhere else. But what if said pet is a bird? This type of animal requires a special travel carrier. Traveling is a stressful experience. No matter how well-behaved a pet is, she can still get spooked. This might make her run off or accidentally hurt herself or someone else. It is the responsibility of the pet owner to keep a caged bird stress-free while traveling. Having a quality bird travel cage can really help make any journey much easier!
Size Requirements
It is vital to pick a travel bird cage that is the right size for the pet in question. It might be tempting to grab the first small bird cage at the pet shop. A smaller carrier is, after all, easier to travel with. However, one size does not fit all birds. For example, a large parrot will need a bigger cage to travel comfortably than a parakeet.
A good rule of thumb to follow? Birds need enough space to move around and fully extend their wings without hitting anything and hurting themselves. This space, of course, factors in bird cage accessories like perches and feeders.
Bar Spacing Alignment and Considerations
According to The Spruce Pets, bar spacing in any avian enclosure should be based on the size of the bird. Small bird species can squeeze through the bars and escape if they are too wide. Worse, it is possible for birdies to get stuck between bars, leading to injuries or even fatalities.
Large bird varieties like parrots need horizontal bars. This is because bigger species like to climb, so spacing should allow for this need.
Birdcage Accessories to Include: Toys and Perches
Just like regular bird cages, travel carriers need enough free space to include extra supplies.
Toys
Birds are energetic creatures that love to play. Bringing along favorite toys and treats from home will help any bird feel safe by having something familiar available. This simple step can really help reduce an animal's stress levels! A bird's cage her home, so it stands to reason her travel cage will be her "home away from home." Feeding and playing the way she does in her permanent cage can help calm her down. This makes the trip more enjoyable for everyone involved.
Perches
The main factors pet parents should consider here are the size of their bird's feet and movement. A small bird can't grip perches designed for a large animal because she can't wrap her tiny feet around these perches comfortably. Similarly, a large bird will slide right off perches too small in diameter because he will have no grip at all.
Many birds love perches that swing. But when traveling, a perch that is stationary and secure can help prevent injury. For example, turbulence when traveling by plane or unexpected potholes when in the car could cause swinging perches to throw a bird against her cage.
There are some great soft-style cages out there that pet parents can shop around for. A soft sided travel carrier is nice because they can cushion an animal if she hits one of its sides. While owners can take steps to reduce the chances of pets bumping around in their carriers, that risk always exists when these enclosures are moving.
However, stainless steel or wrought iron cages also boast advantages. They are far sturdier, for one. They also usually have better door-locking capabilities to help prevent potential escapees from breaking loose in an unfamiliar area. Additionally, since most birds have metal cages at home, metal traveling carriers will provide more familiarity for many pets.
Final Thoughts
There's a lot to consider when picking out a travel cage for a bird. Species, whether the pet is small or large, where she will be traveling, and cage construction are all factors owners must take into consideration. It might take a while to shop around for the perfect one, but having a stress-free and safe traveling experience is worth the extra time and potential bump in price.